Clients
I am Evangeline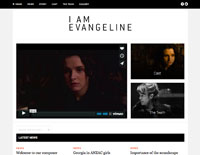 Melbourne, Australia
http://www.iamevangeline.com I am Evangeline is a science-fiction thriller with a romantic undertow, set in an alternate now. "I am Evangeline is a beautifully constructed, deeply compelling meditation on identity and mortality. Its moody, dystopian landscape provides a searing portrait of the casual cruelty and social exploitation increasingly recognisable today. "This is a film of our times. Its characters are compelling, poignant and unforgettable. Its story is edge-of-your-seat but also profoundly moving." Robin Mukherjee, writer, Lore iMechanism installed and configured this Wordpress-based website with a magazine theme.
Grannus Securities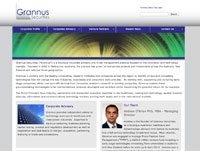 Melbourne, Australia
http://www.grannussecurities.com Grannus Securities ("Grannus") is a boutique corporate advisory and funds management practice focused on the innovation and technology markets. Founded in 2005 in Melbourne, Australia, the practice has grown to incorporate projects and investments across the Australia, New Zealand and selected Asian geographies. iMechanism.com.au in collaboration with Mojo Burns designed and constructed this self-managed website based on the Concrete5 open-source platform.
Annies Books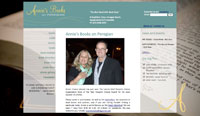 Peregian Beach, Australia
http://www.anniesbooksonperegian.com.au Annies Books specialise in local books and authors, and if you are having trouble finding a particular book, Annie is world-famous as the Book Detective! iMechanism manage and produce Annie's monthly email newsletters. We also built Annie's self-managed website, incorporating fabulous photos by Bernice Wood of Bernstyle Photography.
Living Greener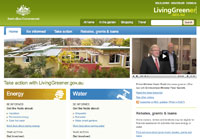 Australia
http://www.livinggreener.gov.au/ The LivingGreener website (now rebadged by the government as Your Energy Savings) provides a starting point for information about living more sustainably and reducing your environmental impact. It also includes information on government programs and financial support. iMechanism.com.au played a part in the very large team involved in planning and development of this exciting initiative. We helped to research and analyse the existing information out there on government websites at all levels of government.
Munatha Design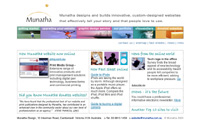 Melbourne, Australia
http://www.munatha.com.au Munatha designs and builds innovative, custom-designed websites that effectively tell your story and that people love to use. iMechanism provides tools and advice to Munatha and their clients. Munatha is also one of iMechanism's preferred graphic designer and we have teamed up on a number of website projects over the past 10 years.
Peregian Beach Hotel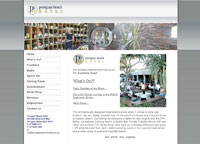 Peregian Beach, Queensland
http://www.peregianbeachhotel.com.au This architecturally designed hotel stands alone when it comes to style and location. Ideally situated only 10 minutes from Noosa and a stone's throw to Coolum Beach. Something for Everyone is taken to new heights with the Pbh Bistro, sensational Gaming Room, a Sports Bar, Private Function Room with sea views and a Drive-Thru Bottle Shop. Kick back on a Sunday afternoon and enjoy LIVE entertainment from 2pm, whilst sampling some of the country's best wines plus a wide range of local and imported beers.
---
Home | News | Products | Services | Clients | About Us | Contact Us
Copyright © The Mechanism Group Pty Ltd trading as iMechanism.com.au